Call for Posters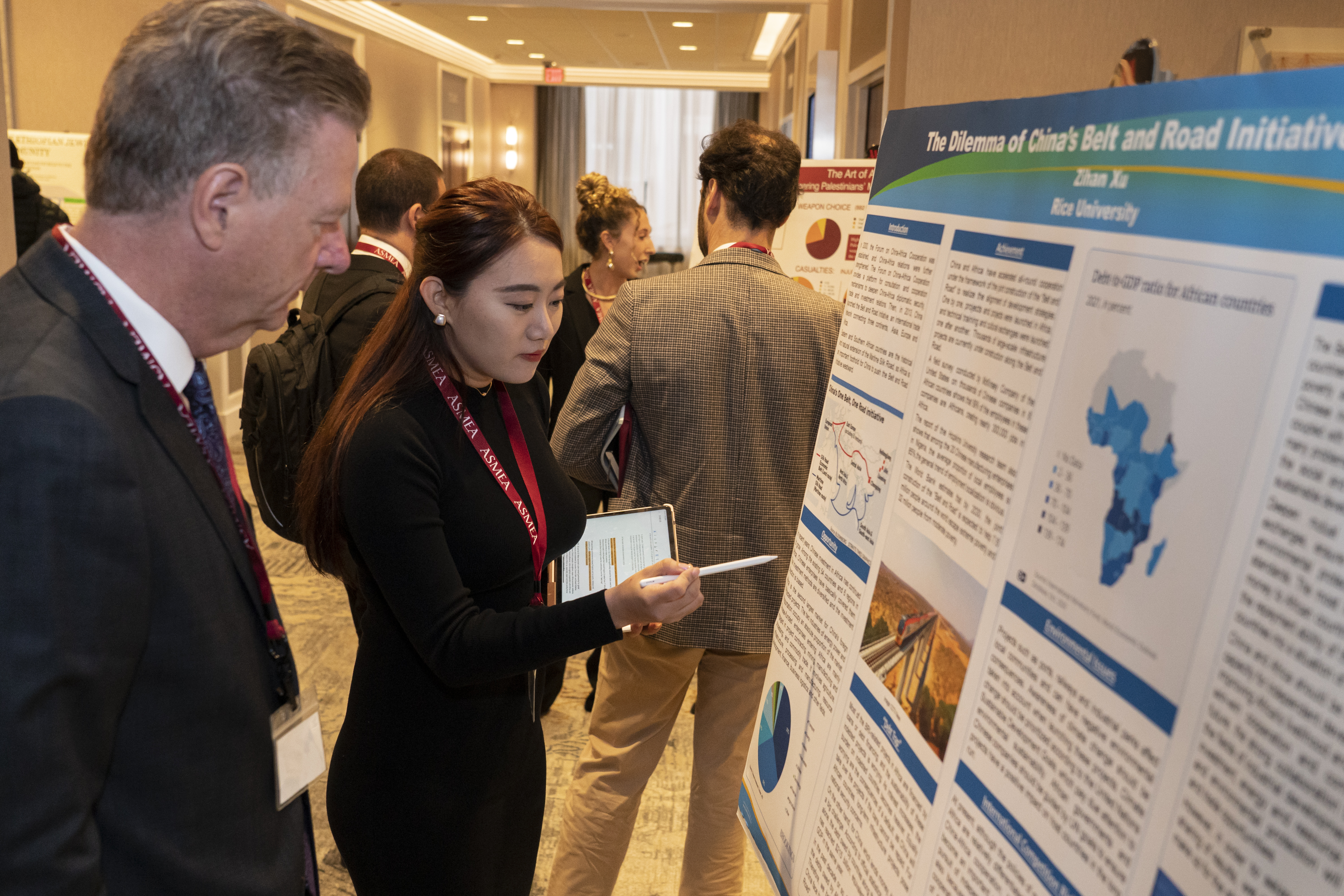 ASMEA is pleased to offer its Poster Presentation Competition for undergraduate and graduate students at its Sixteenth Annual Conference being held in Washington, D.C. on November 4 - 6, 2023.
Presenting a poster is an excellent opportunity for young scholars to show their work in a visual format, promote discussion about their chosen subject, interact with seasoned academics, and receive feedback about their projects. 
Information for Applicants:
Undergraduate applicants must be juniors or seniors in the 2022-23 academic year.
Graduate applicants must be enrolled at a higher education institution for the 2022-23 academic year.
Interested students must submit an application via the online submission portal and include a 300-word abstract of original unpublished data.
Topics must be related to the Middle East and/or Africa.
Successful applicants will be required to register for the Conference.
Posters will be judged in separate undergraduate and graduate categories. Scoring is based on how well the presenter demonstrates understanding of their subject matter as well as by the clarity of their presentation.
More submission details and guidelines for final poster projects will be made available to confirmed participants.
Applications are evaluated and accepted on a rolling basis until October 1, 2023.
Questions can be directed to [email protected].
 Download a flyer here.